Charged Amino
Regular price
Sale price
$28.00 CAD
Unit price
per
Sale
Sold out
Supplement Facts

NEW Supplement Facts (Tropical Lime, Strawberry Lemonade, Peach Mango)

OLD Supplement Facts (Candy Grape, Blue Raz Lemonade, Cherry Lime)

 

Other Ingredients

Depending on the flavor: Citric Acid, Malic Acid, Natural and Artificial Flavors, Silica, Sucralose, Acesulfame Potassium, and artificial colors. 

Why 2 different supplement facts?

We are constantly trying to improve our products. Sometimes manufacturing runs are spaced out quite a ways and new formulas trickle in. Other times, we are unable to make the same changes to all flavors without significantly changing the amazing flavor. So we elect not to! Check back periodically for all changes. 
Recommended Use

For anytime energy, mix 2 scoops with 16 oz water. For pre-workout, consume 4-6 scoops 15-20 minutes prior to your workout session. Do not exceed 6 scoops in a 4 hour period.
Shipping

Domestic Shipping

All orders will be sent via UPS, USPS, or Speedee Delivery. 
All orders will ship within 1-2 business days of order confirmation. We aim to ship by the next business day. Expect delivery between 1-5 days after receiving a shipment notification via email. 

International Shipping

Duty will be collected at checkout. Shipping rates are shown inclusive of duty. 
Transit time estimation will be shown at checkout. 
Orders will ship between 1-2 business days of order placement. 

Where is my order?

Please check the tracking link that we sent to you via email. If you do not have a tracking link, check the order confirmation email.

If there is no tracking and it has been more than 2 business days, please email us at info@nutracharge.com with your order number. If you have a tracking link and it has been more than 7 business days since the shipment confirmation OR if the package status has not updated in 2 business days, please email us. We will attempt to work with the carrier or re-ship the order if it is lost. 

If your shipment shows as delivered, but you do not have it, please check the surrounding areas of your house and ask your neighbors/apt management if they received it by accident. If you still cannot locate it we may ship you a new order. 
Satisfaction Guarantee

We want you to be fully satisfied with your product. If you are not satisfied for any reason, please contact us at info@nutracharge.com and we will send you a refund or replacement on us. See the returns tab below for more information.
Returns Policy

If you are unsatisfied with your purchase for any reason, please contact us for a full refund or replacement. We will accept returns within 30 days of purchase.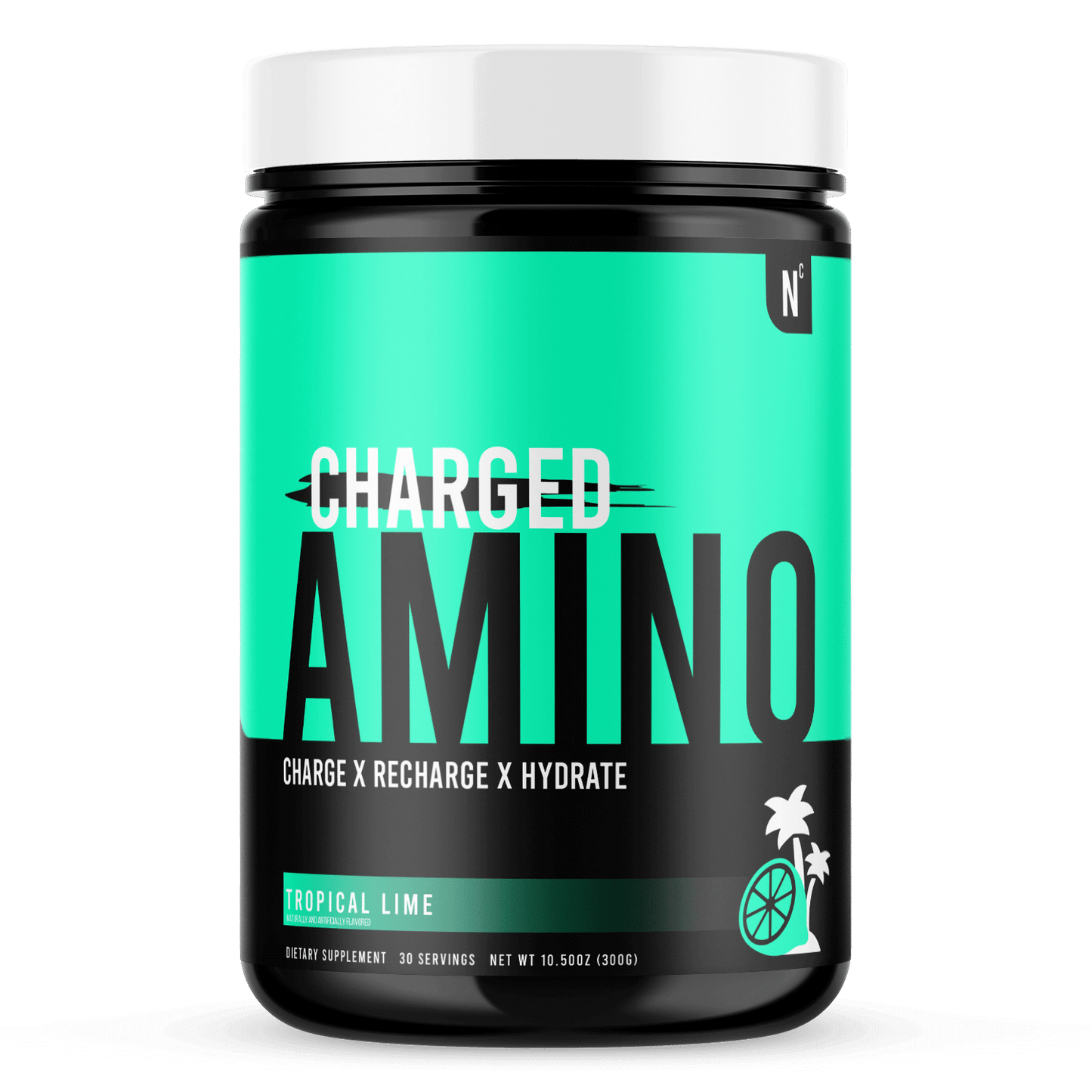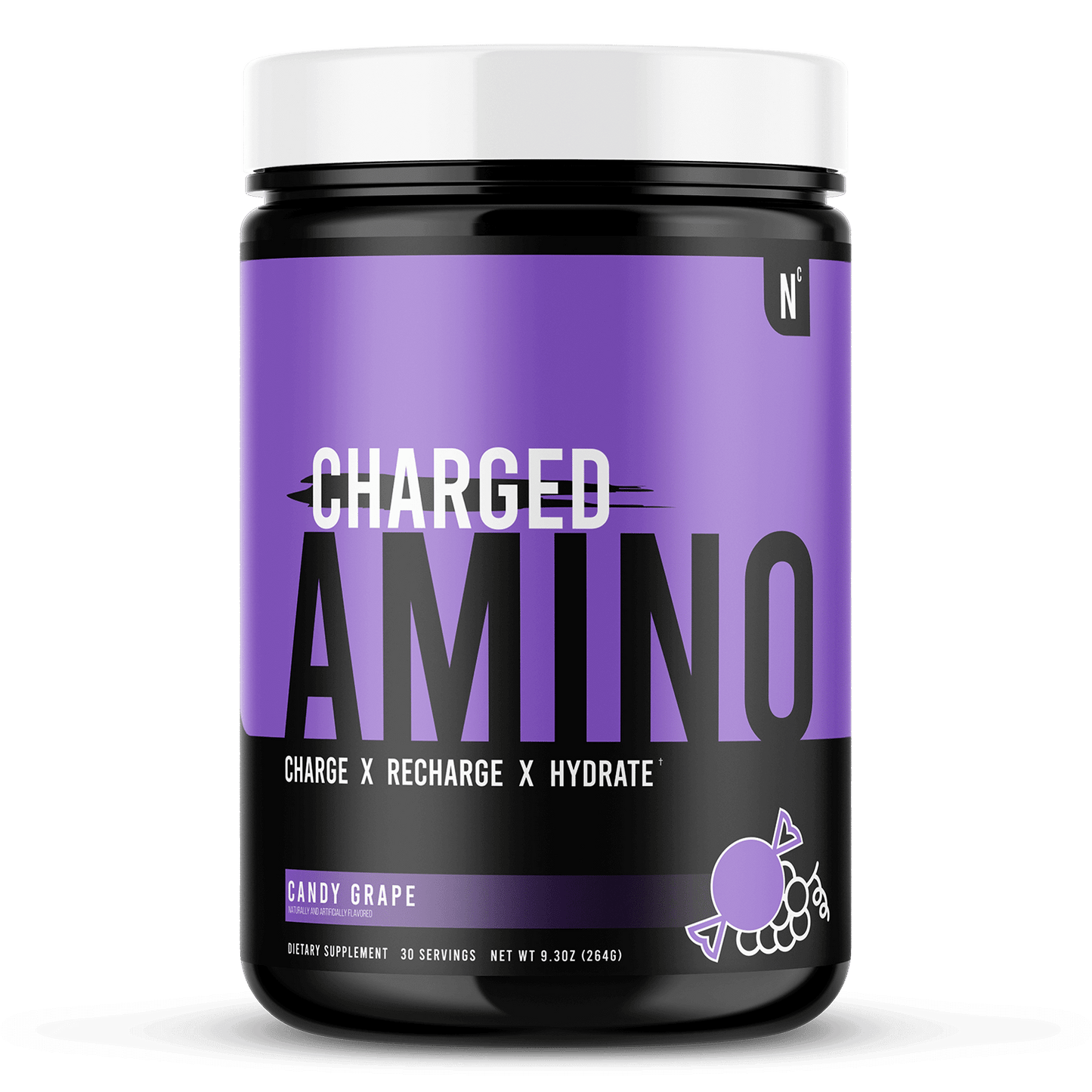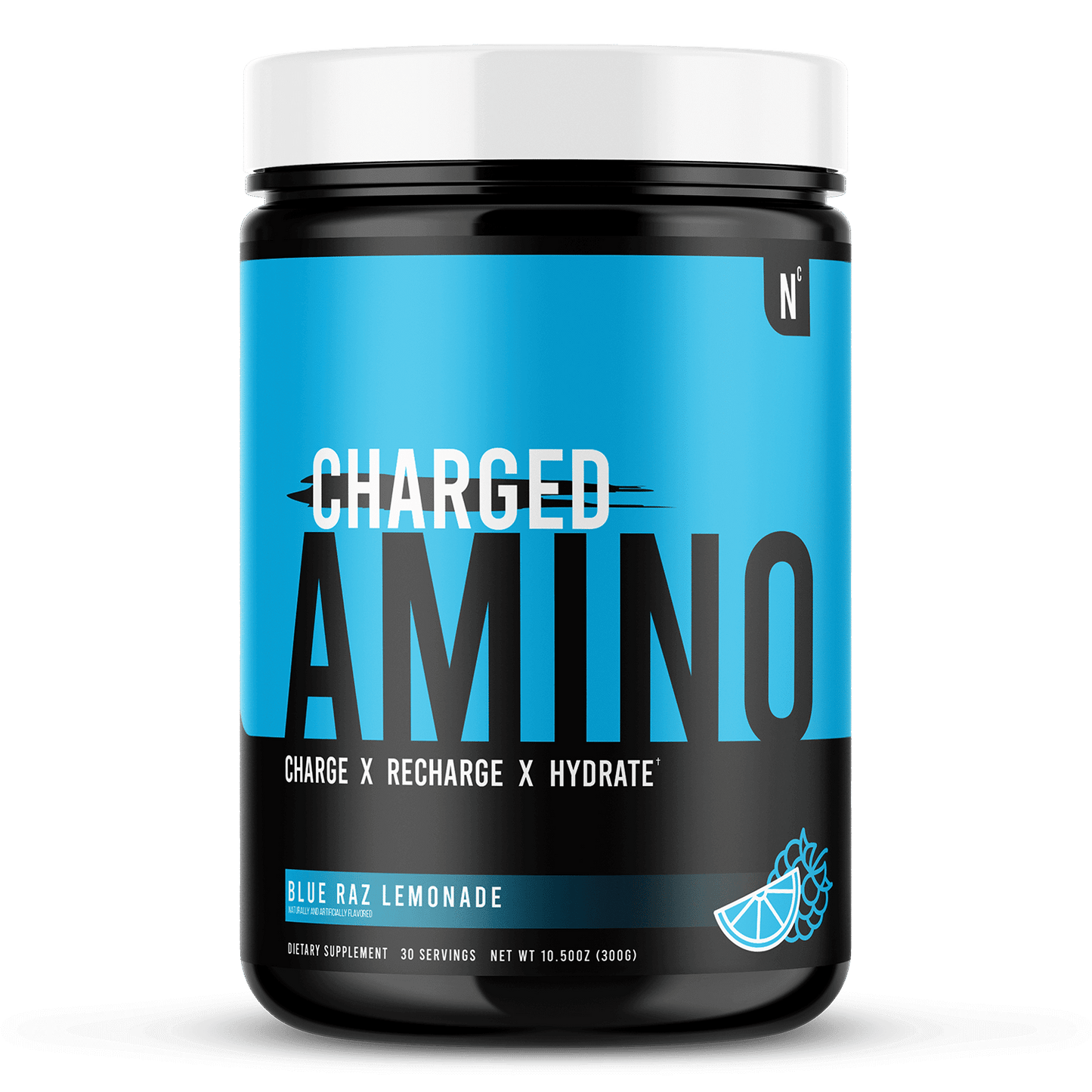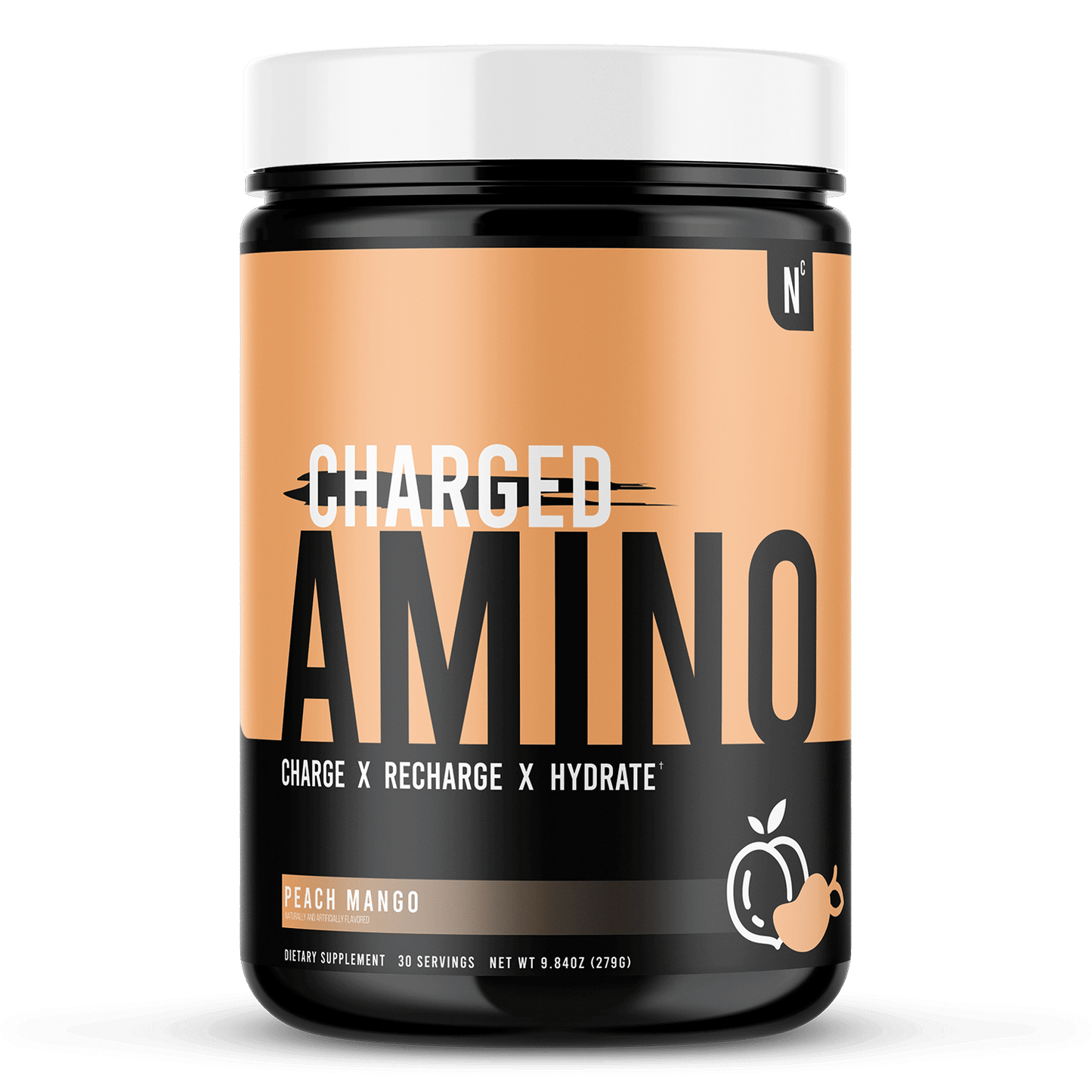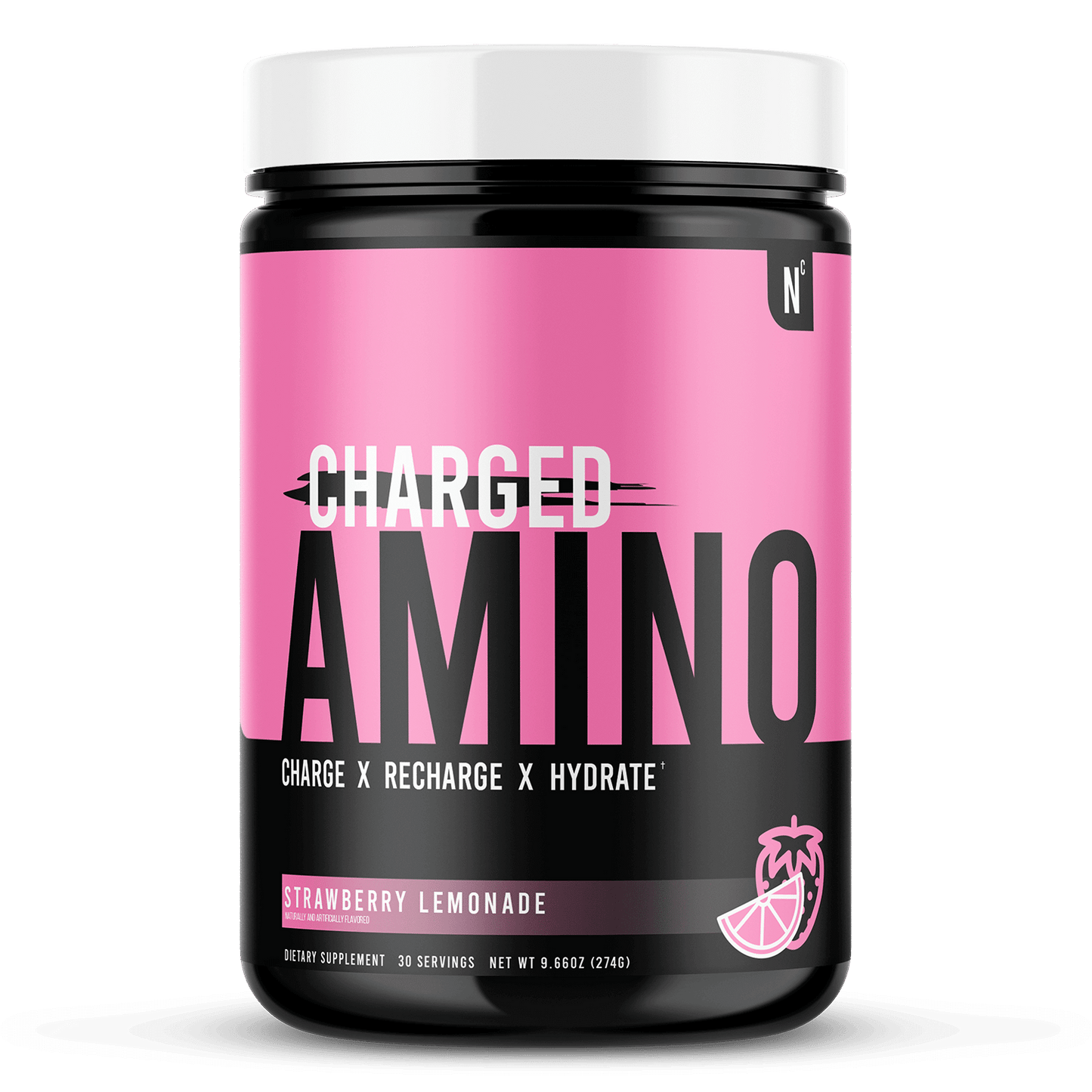 Great drink
I'd drink it even if it weren't for the benefits.
Color
Great product, just wish the colors were still vibrant like they used to be. We use them in clear cups at our smoothie and they're not a "Pretty" as they used to be. Flavor is still spot on though!
Charged amino
Tastes great, hydrates very well and gives that extra burst of energy.
Get Swoll!!!
Nice pump!! Energy is solid and not jittery. Taste is pretty good. I'm not one to just dry scoop a pre-workout but mixing this in about 12 ounces of water and chugging it down is a piece of cake.
Delish
Tastes great and hydrates wonderfully. I bet it would make a good mixer too?!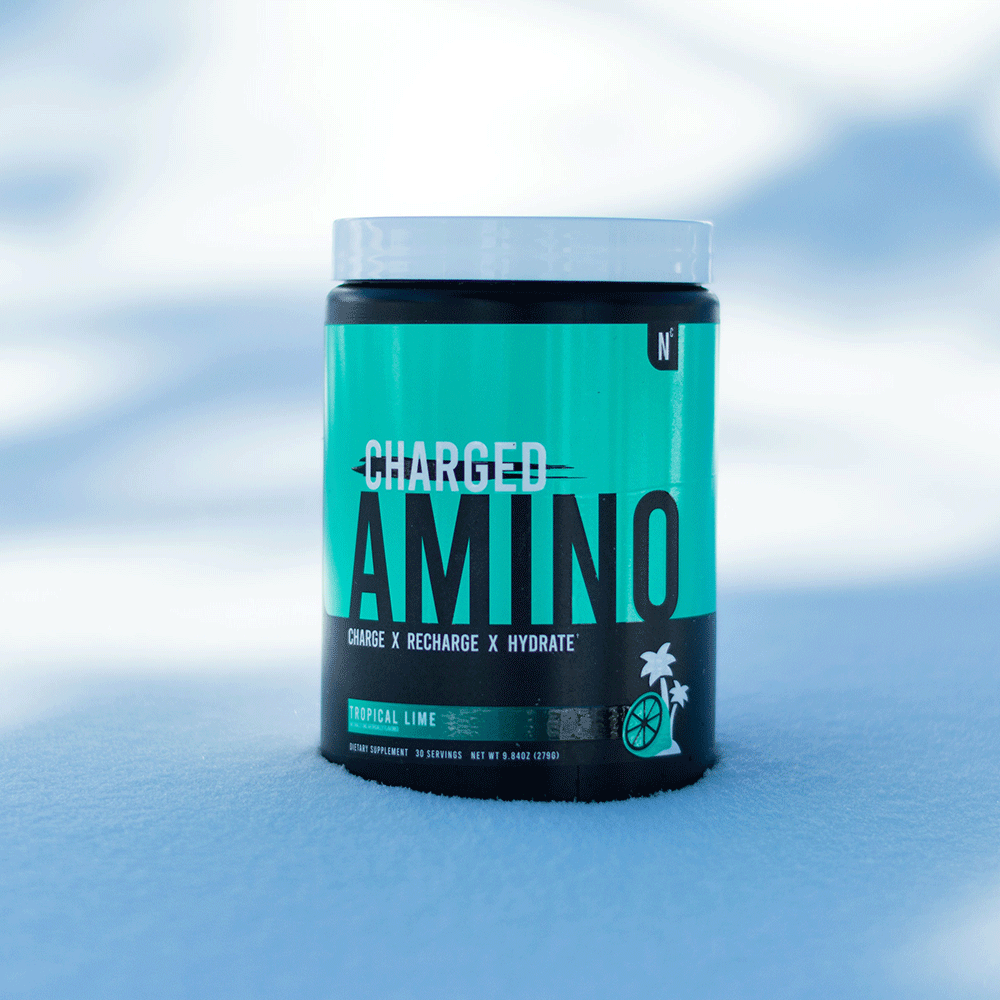 TAKE CHARGE
Today's lifestyle is more demanding than ever. For the athletes, entrepreneurs, and hustlers out there we formulated Charged Amino. CHARGE X RECHARGE X HYDRATE so you can face the grind get back NCharge.
Formulated with natural caffeine and B-Vitamins for energy, all 9 amino acids for recovery, and electrolytes for hydration, Charged Amino is an ideal blend to prepare you to face life's challenges. Use it for anytime energy, pre-workout (or pre-work), post-workout, or anytime in between. The delicious and refreshing taste will satisfy and keep you on-task.
ENERGY

Tired? Kick it into high gear with natural caffeine and B vitamins.

RECOVERY

Recharge your body with all 9 essential amino acids including BCAA's.

HYDRATION

Your body is 60% water. Keep it hydrated with our electrolyte blend.